Download Offical Releases
The following official ajaxed releases are available (If you are upgrading from an older version please read the release notes of the version you are updating to):
Download directly from SVN Repository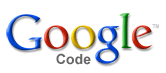 You can also download the latest development version directly from our SVN at Google Code.
Note:
The source code you get might be not fully stable as it is the development version. But it can contain bugfixes and features which are not officialy released yet ;)
Interested in development & contribution?
Get in
touch with Michal
.